SIGN IN OR CREATE AN ACCOUNT
Please sign in or create an account to sync your favorites and items.
SIGN IN / CREATE ACCOUNT
My Favorites
Where is the Love? You haven't hearted any items or designers yet! Personalize your shopping experience by heart 'ing your faves.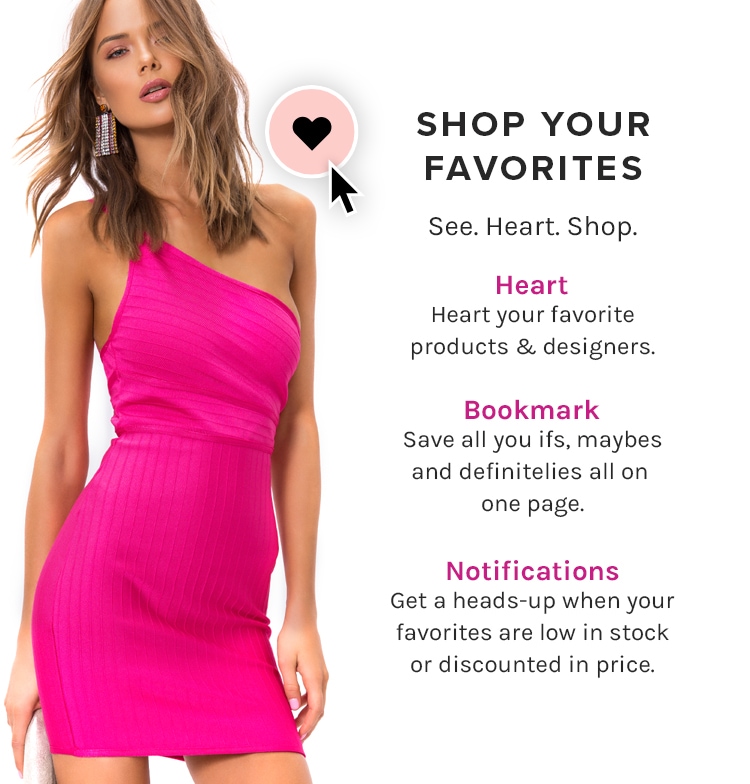 All your go-to designers on one pretty page
Start customizing with these designers that we think you'll really love
Let the

heart

'ing begin!
These items are currently trending. Do you love 'em?