A day in the life of a festival girl from morning until night.

10:30 AM... Bellinis & Bikinis
Kicking off the Weekend with a dip in the pool in my fave little swimsuit, sippin' on bottomless bellinis

2:00 PM... Party @ the #revolvefestival house!
Dance, eat, drink, repeat. Can't wait to meet up w/ the girls (and do some major celeb spotting) at the Revolve party!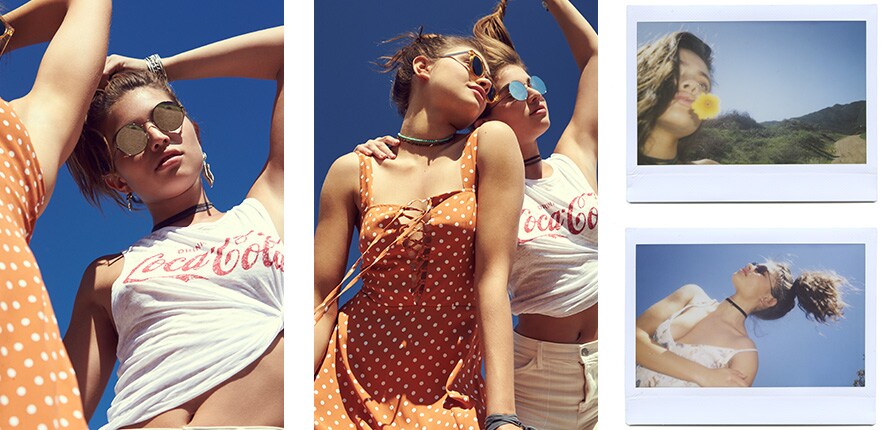 5:00 PM... Meet me at Main Stage
Off to the fields in a show-stoppin' 'fit to hop from stage to stage. You can find me in the front row!

12:45 AM... All That Glitters
After the shows is the after party! Quick outfit change into something shorter, sexier, with a dash of sparkle.